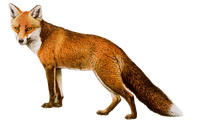 Stirring the Storm is the fifth book in the Shapeshifter series by Ali Sparkes.
Dedication
Edit
For my boys
With immeasurable thanks to Liz Cross, for the cleverest of editorial touches, for endless enthusiasm-and for asking for five.
Things to do at a school disco
Check your hair's looking cool
Hit the dance floor
Blow up the girls' toilets
Uh-oh...
There's a lot of strange stuff going on for Dax Jones. to start with there's the mysterious letter from his dad telling Dax to go to a secret location and find something from his dead mother. Perhaps it's a clue about how he became a shapeshifter?
Then there's the weirdness at school. the scientists are up to something, but Dax is sworn to secrecy - he can't even tell his best mate.
So when his classmates are suddenly taken away 'for their own safety', Dax's fox senses tell him that all is not what it seems. If Dax continues with his quest to find out more about his mother he could be leaving his friends in danger. Is he willing to risk their lives in his search for the truth about his existence?