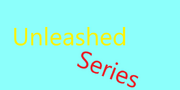 Unleashed: A life and Death job is the first book in the
Unleashed series
by
Ali Sparkes
. It is to be read after
Stirring the Storm
from the
Shapeshifter series
. It is followed by
Unleashed: Trick or Truth
and was first published in April 2013.
Reluctant psychic medium Lisa Hardman has finally got what she's wanted for months – a break from ]]COLA Club]] to go shopping in London with her best friend, Mia Cooper.
But within minutes of arriving at Harvey Nicks on a mission to spend, Lisa and Mia are drawn into a kidnap and murder plot on an international scale.
In a chase across London with cheesy (but slightly sexy) TV Psychic Michael and his attendant paparazzi, Lisa must outwit a haughty Russian heiress, trained killers and drowning by a rising tide – using only a spirit guide, some good running shoes and a lot of attitude.
Dedications
Edit
who changed my life
With many thanks to Neil White for his expert advice on
Special Operations rescue tactics.