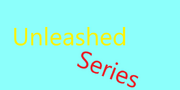 Unleashed: Speak Evil is the fourth book in the
Unleashed series
by
Ali Sparkes
. It's preceded by
Unleashed: Mind over Matter
and the next book in the series is
Unleashed: The Burning Beach
. It was first published in May 2013.
Jacob Teller and Alex Teller are the 'Comedy COLAs'. At Fenton Lodge they're always making their fellow students double up with laughter at their clever comic impressions. They're also able to communicate telepathically with each other and sometimes with other people… a bit. They don't really bother too much. The mimicry is their real gift.
But it's about to be their curse.
A rogue COLA is able to pluck the brothers into a different world – a world of incredible freedom. But someone else is working behind the scenes, planning to use the Teller brothers' power in a terrible scheme which could bring the COLA Project to its knees.
Before long Alex is dangling above certain death while Jacob must commit crimes to save him – before being forced to use his talents ruthlessly against one of the people he most admires.
Dedication
Edit
To the real Jacob and Alex,
with limitless love.