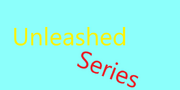 Unleashed: The Burning Beach is the fifth and final book in the
Unleashed series
by
Ali Sparkes
. It is preceded by
Unleashed: Speak Evil
and the next book is the last in the
Shapeshifter series
:
Feather and Fang
. It was first published in February 2014.
When Mia Cooper washes up on an Irish beach she barely knows her own name. Gently cared for by a close-knit community while she struggles with amnesia, all Mia knows is that she has done something really, really bad.
She has killed people.
As the COLA Project desperately searches for its missing student Mia fights off her returning memories. She doesn't want to know what she did. Her heart is broken and she can't bear to know why.
But the shockwaves of Mia's actions are travelling around the world and could finish the project. If the rumours are true, everything will change. While Spook Williams broods in lockdown beneath Fenton Lodge, Dax Jones takes desperate action - flying across Europe to find help from a man who is meant to be dead…
Dedication
Edit
For Mia Costello